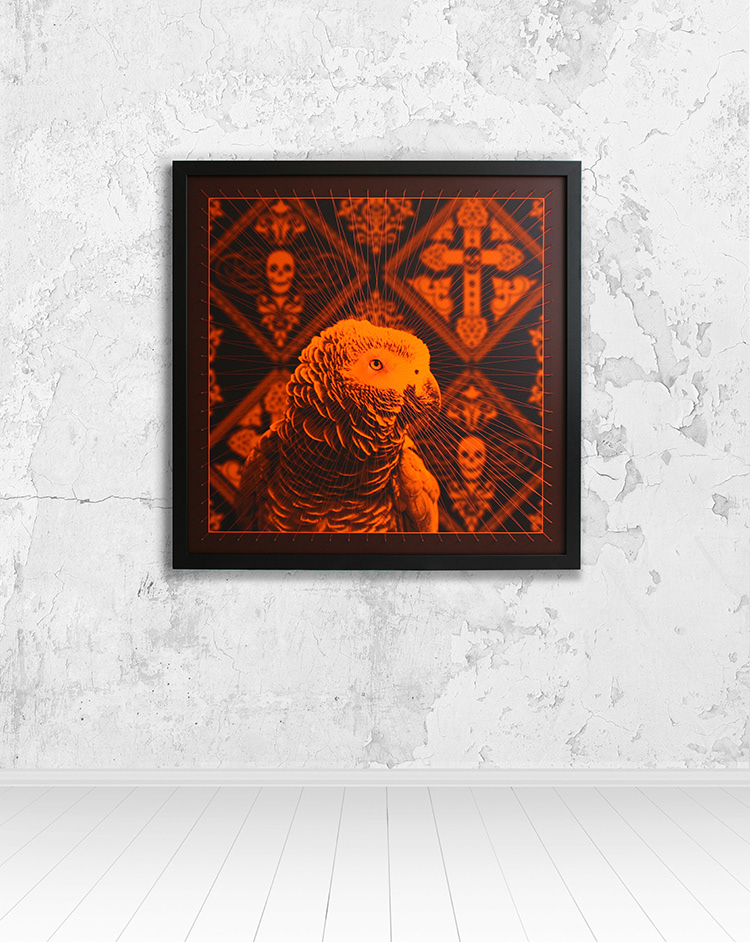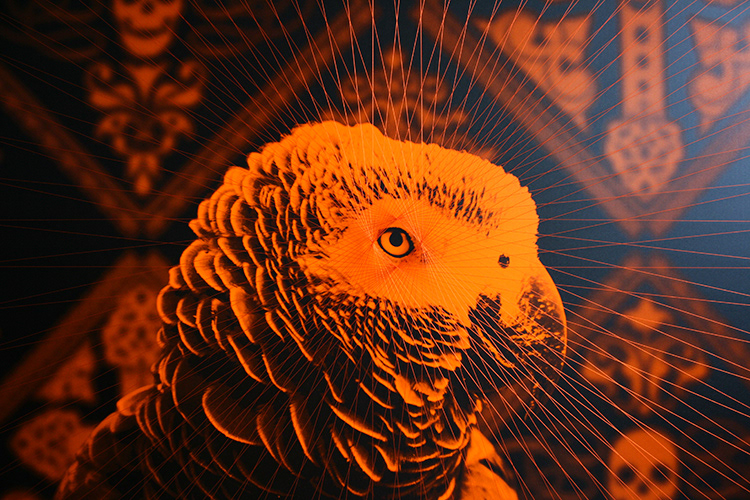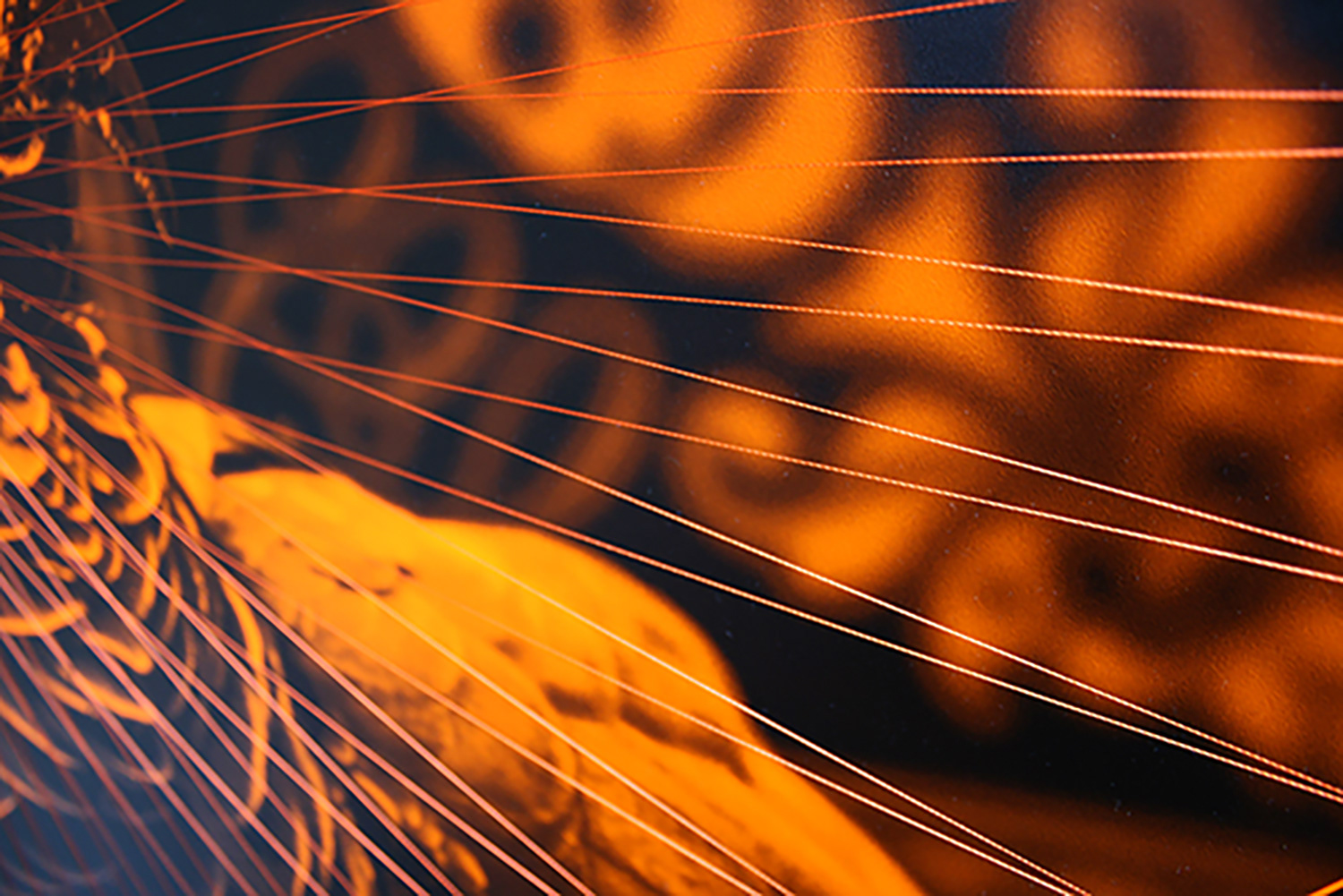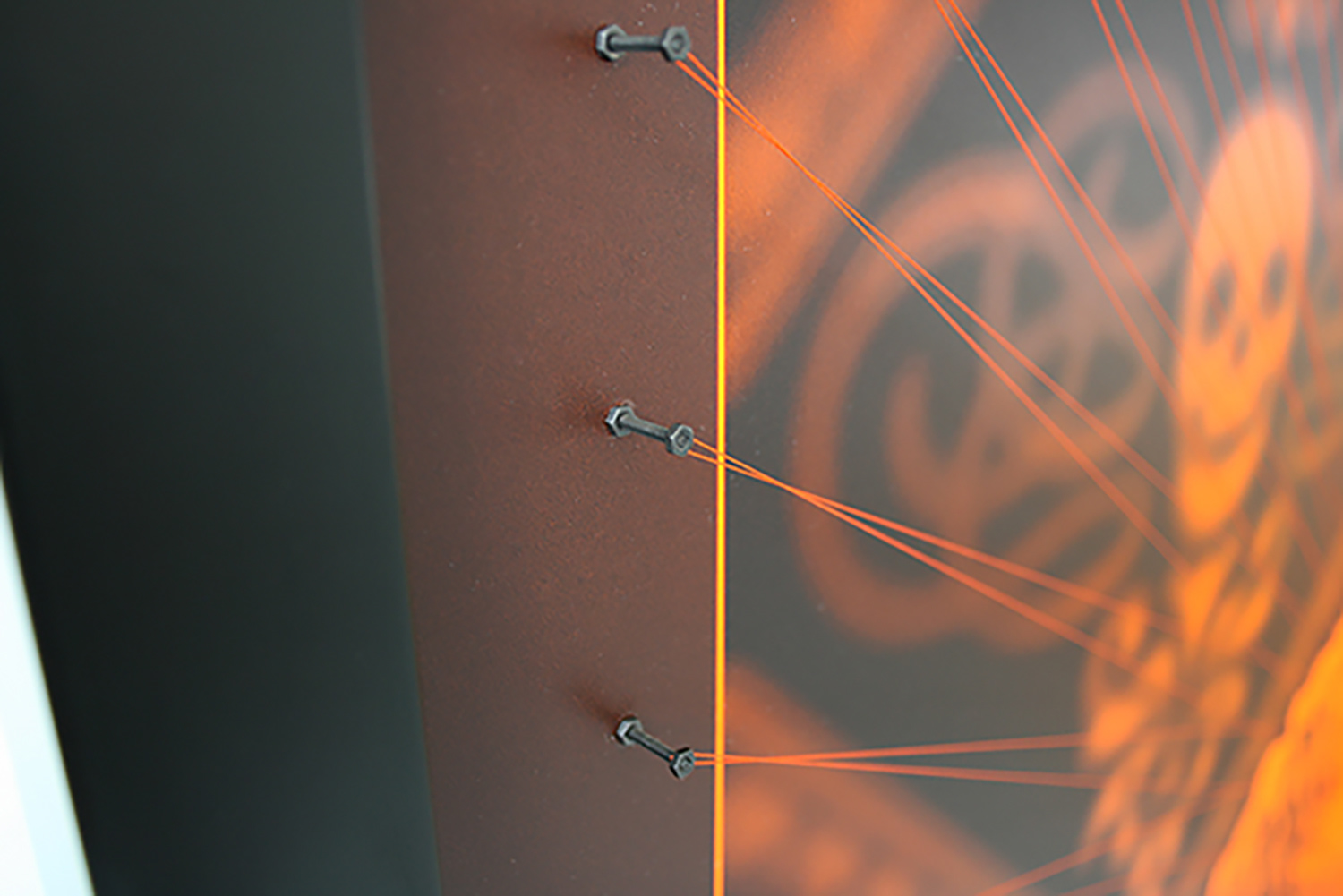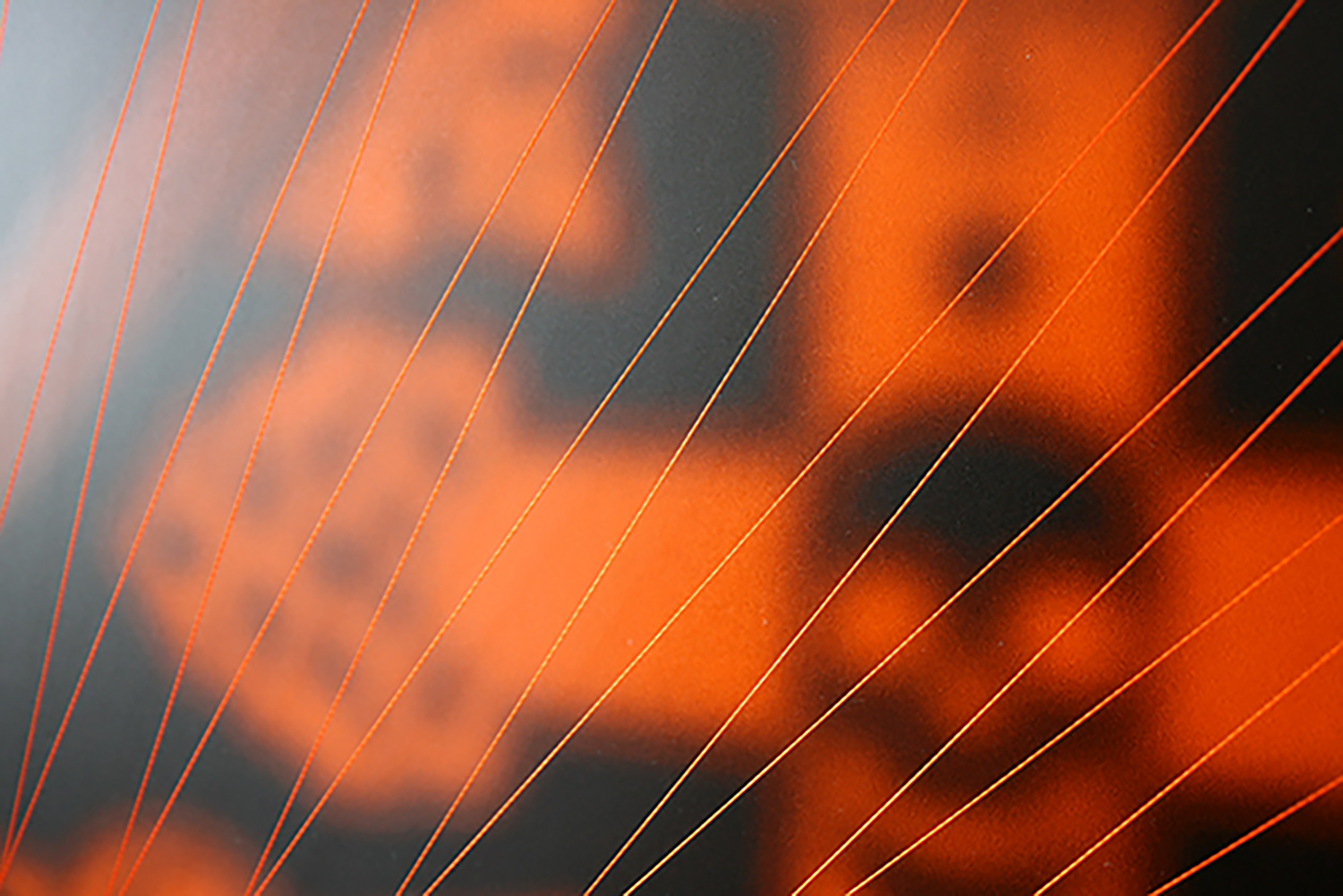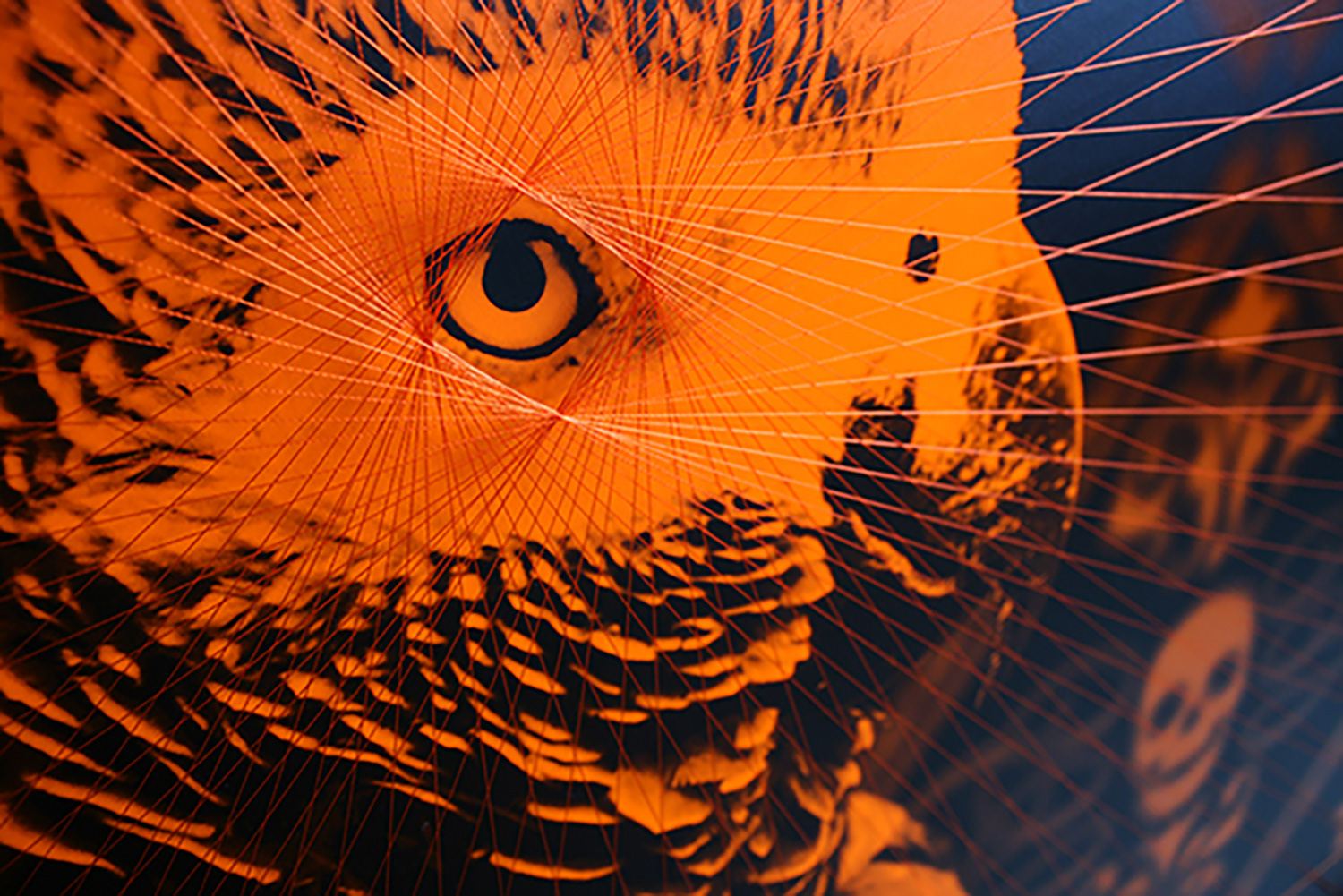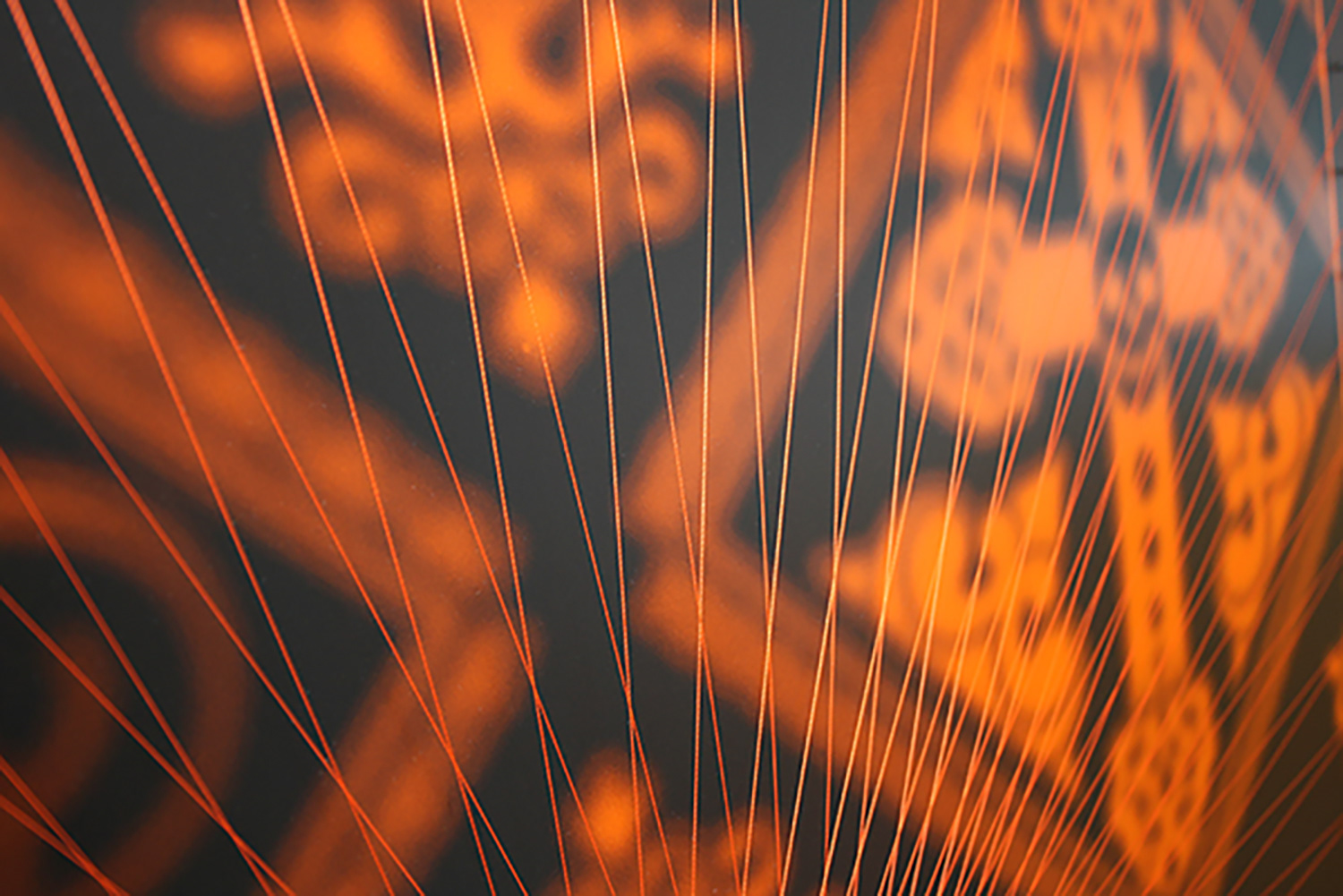 MY LITTLE BLACK PARROT - ORANGE
100cm x 100cm.
Black print on orange fluorescent vinyl mounted to Dibond. 
100cm x 100cm.
M2 black machine nuts.
M2 black machine bolts.
Orange string.
Matt black frame.

From a limited edition of 1. 
Signed and numbered by the artist.
Obsessive thinking is an inability to control recurrent, distressing thoughts, ingrained within a complex network of feelings and sensations, quite often accompanied by behavioural rituals and routines. Research indicates that obsessive thinking is associated with a neurological dysfunction that forces thoughts into repetitive loops. Attempts to force away obsessive thoughts may only intensify obsessive thinking.
This piece of work is a direct interpretation of this unfortunate situation.
My Little Black Parrot' sits in his cage repeating words and phrases that roll uncontrollably through the mind. Although he is quiet for now, through the holes in his cage he is always lurking - watching and waiting for his next opportunity to speak. Unpredictable, he has the ability to turn a blue sky into grey and magnify the smallest of pebbles into boulders.