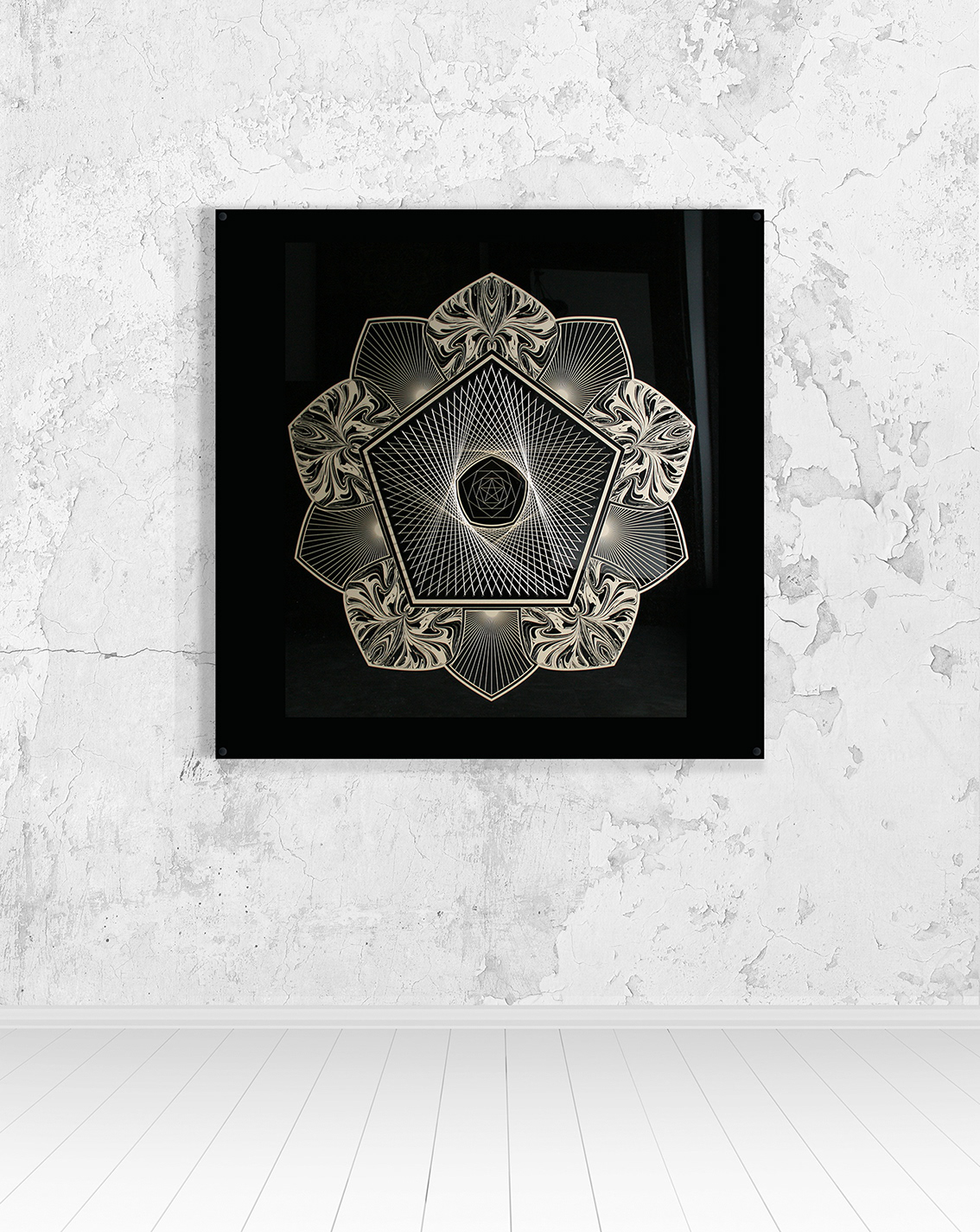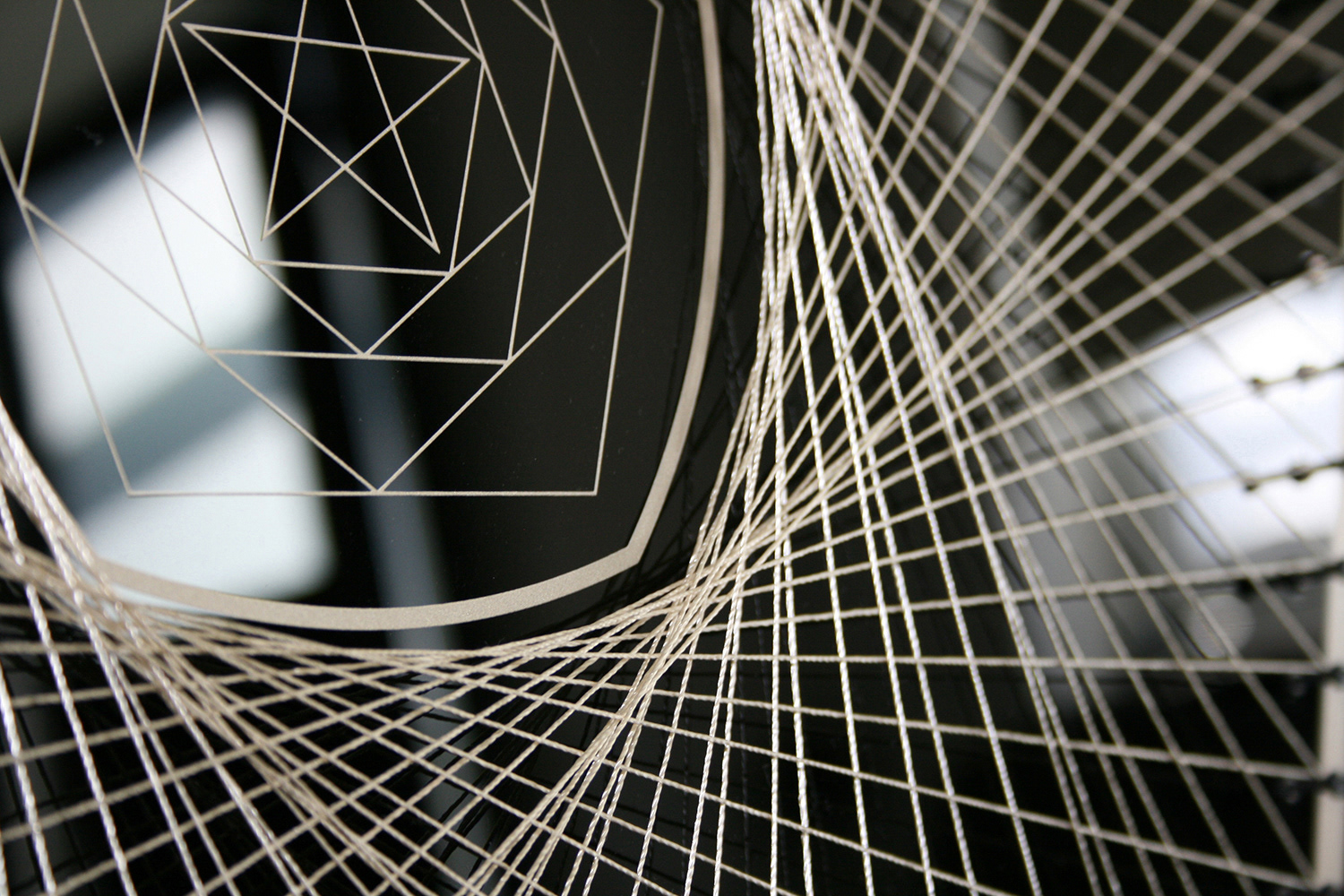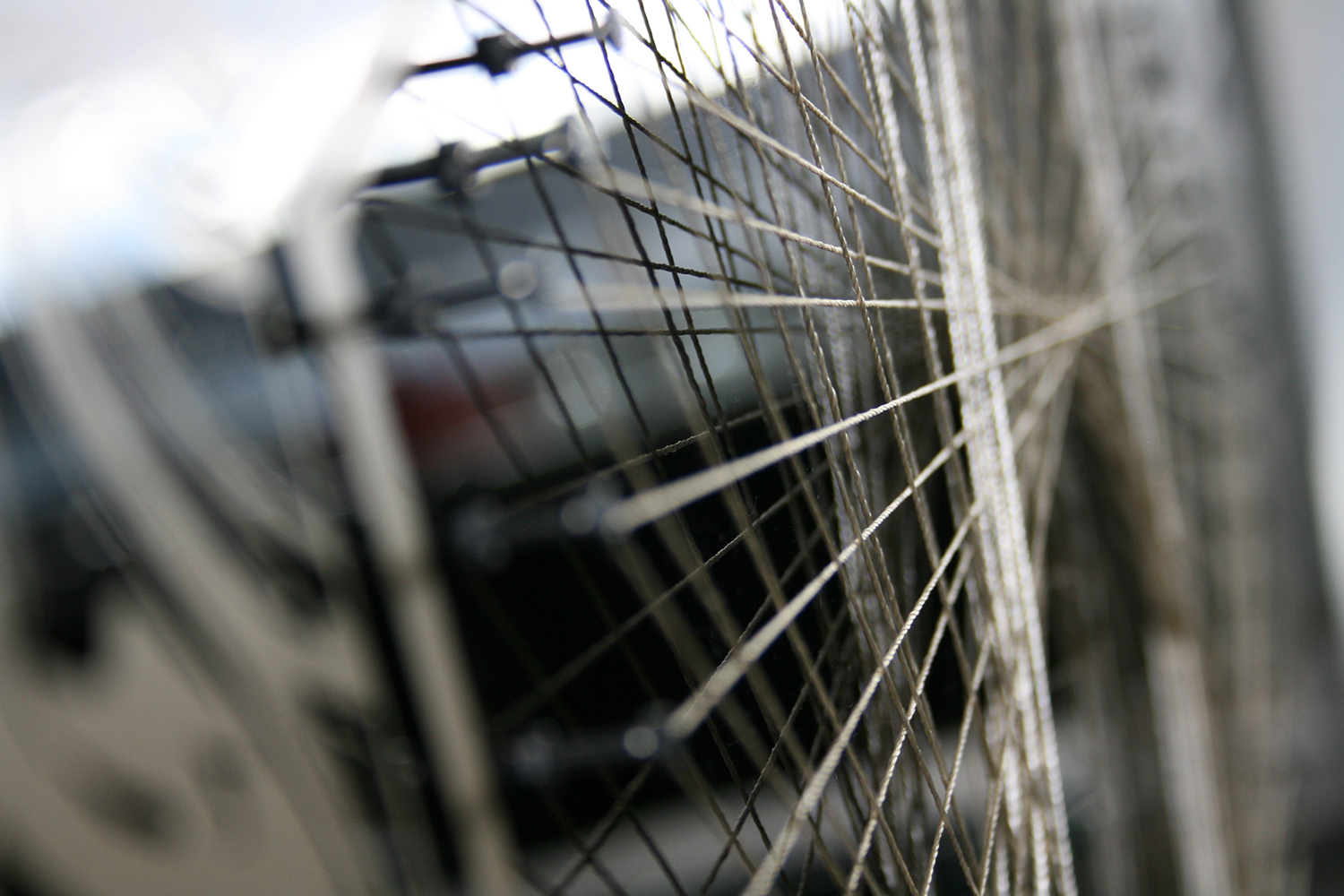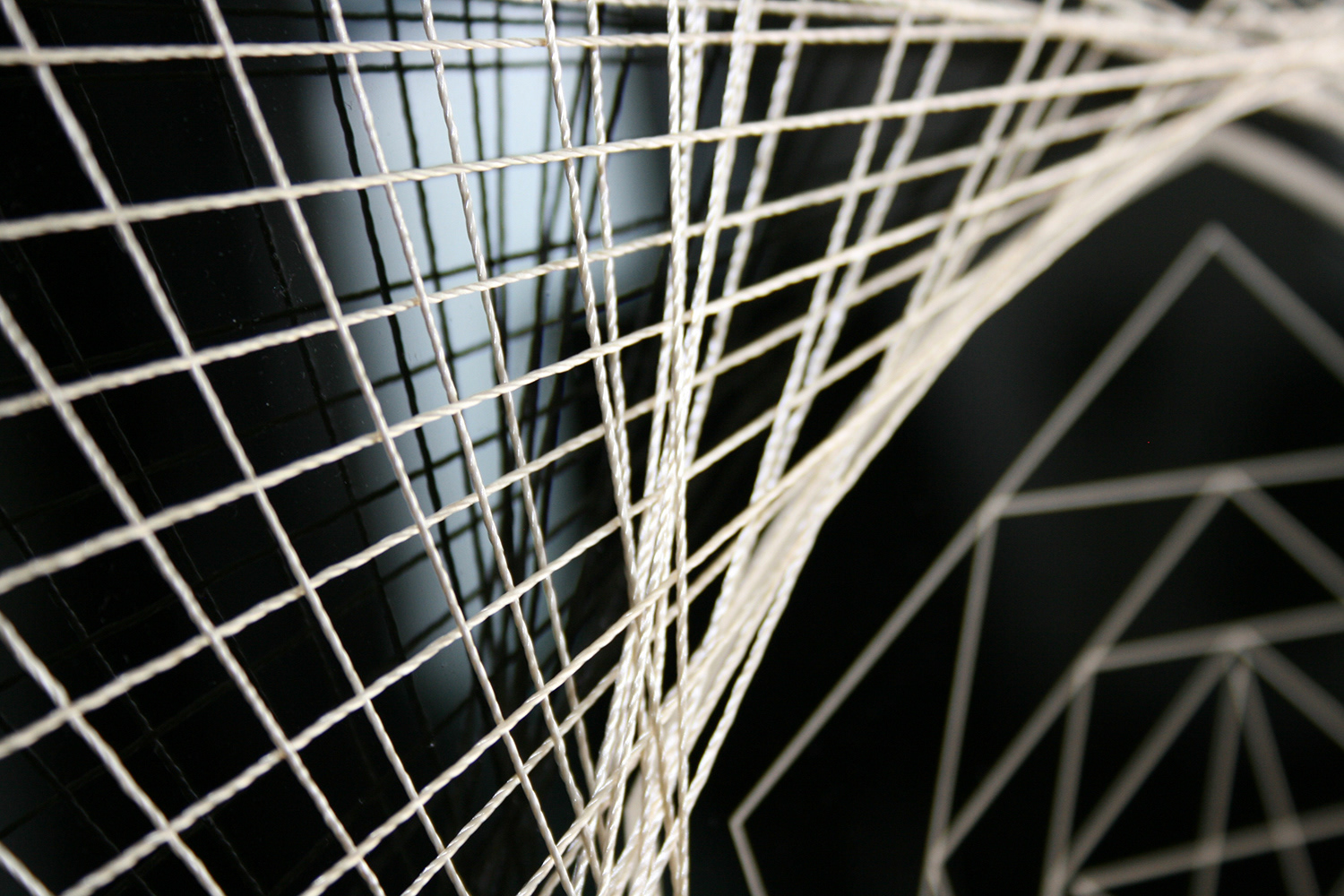 100cm x 100cm.
Metallic gold screen print on x2 3mm black arcylic
Black M2 machine screws.
Black M2 nuts.
Champagne gold string.
x4 black aluminium stand off mounts.

From an edition of two
Signed by the artist.
Though at times, invisible to the naked eye, geometry and structure is omnipresent in life and nature.
An exploration of the inner structures of all creation, revealing the intricate patterns inherent in organic objects. How though seemingly random, organic structures can be explained in simple, yet incomprehensibly intricate mathematical equations such as the golden ratio. This is seen clearly in the patterns formed using both string and print, which produce pentagons and pentagrams, both created demonstrating the golden ratio equation.