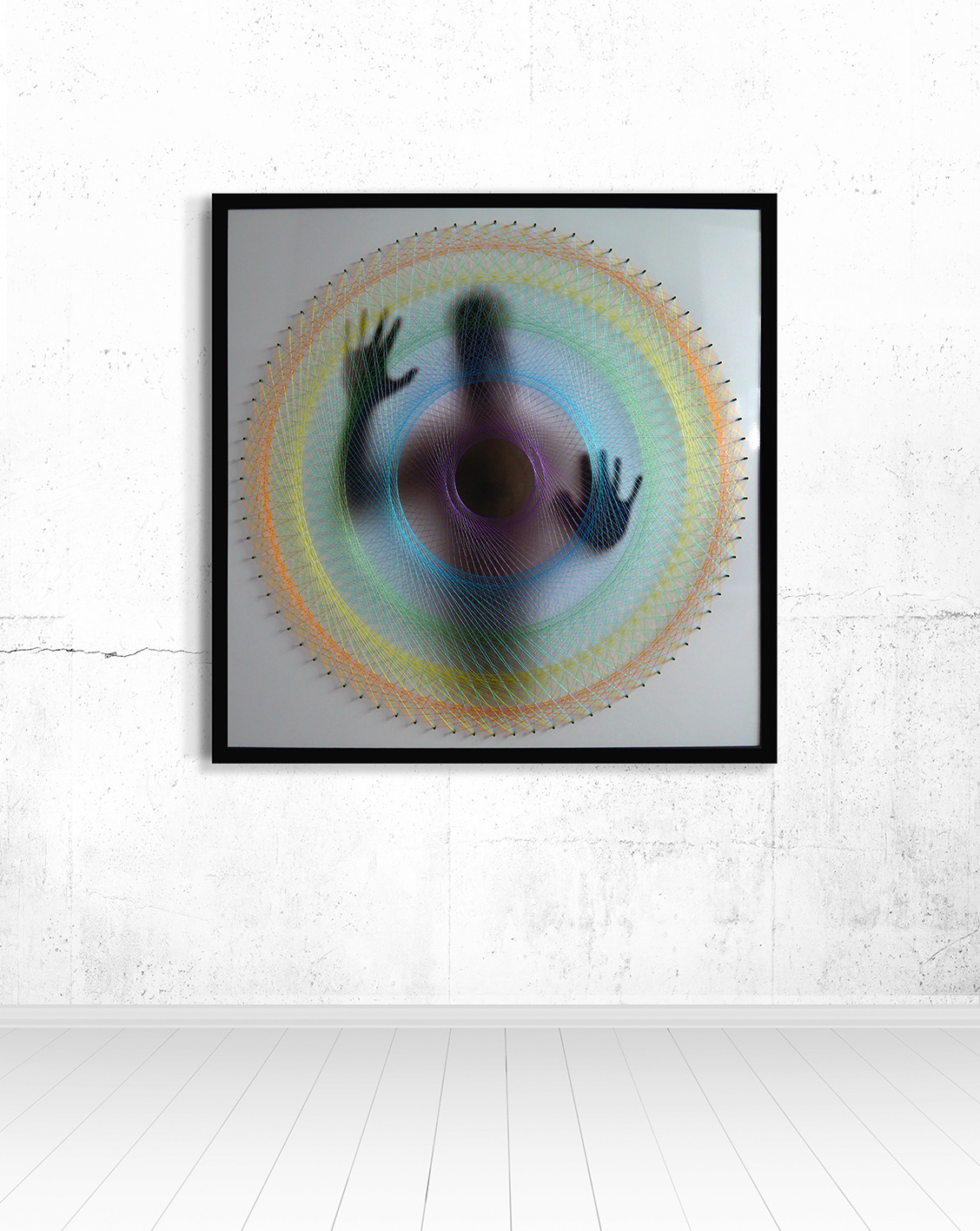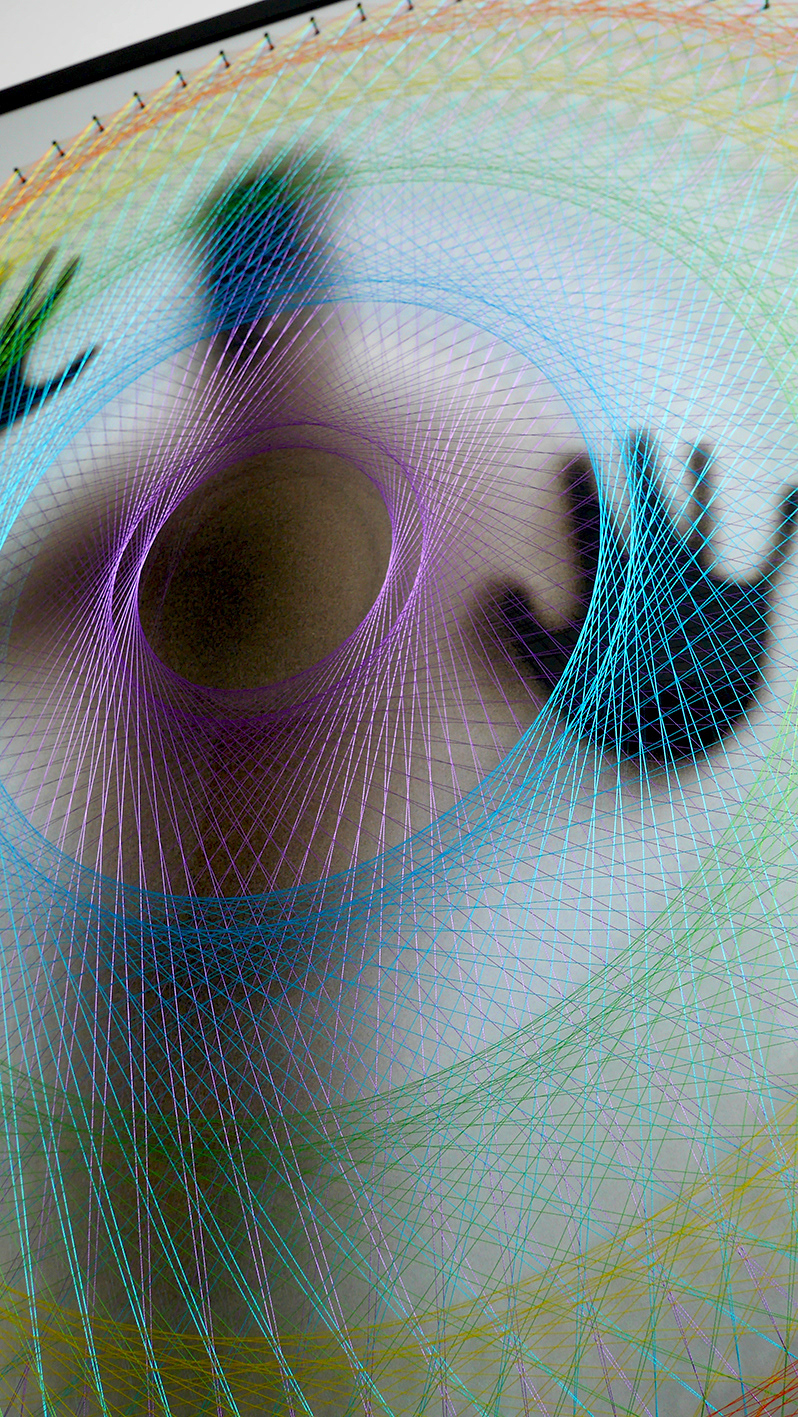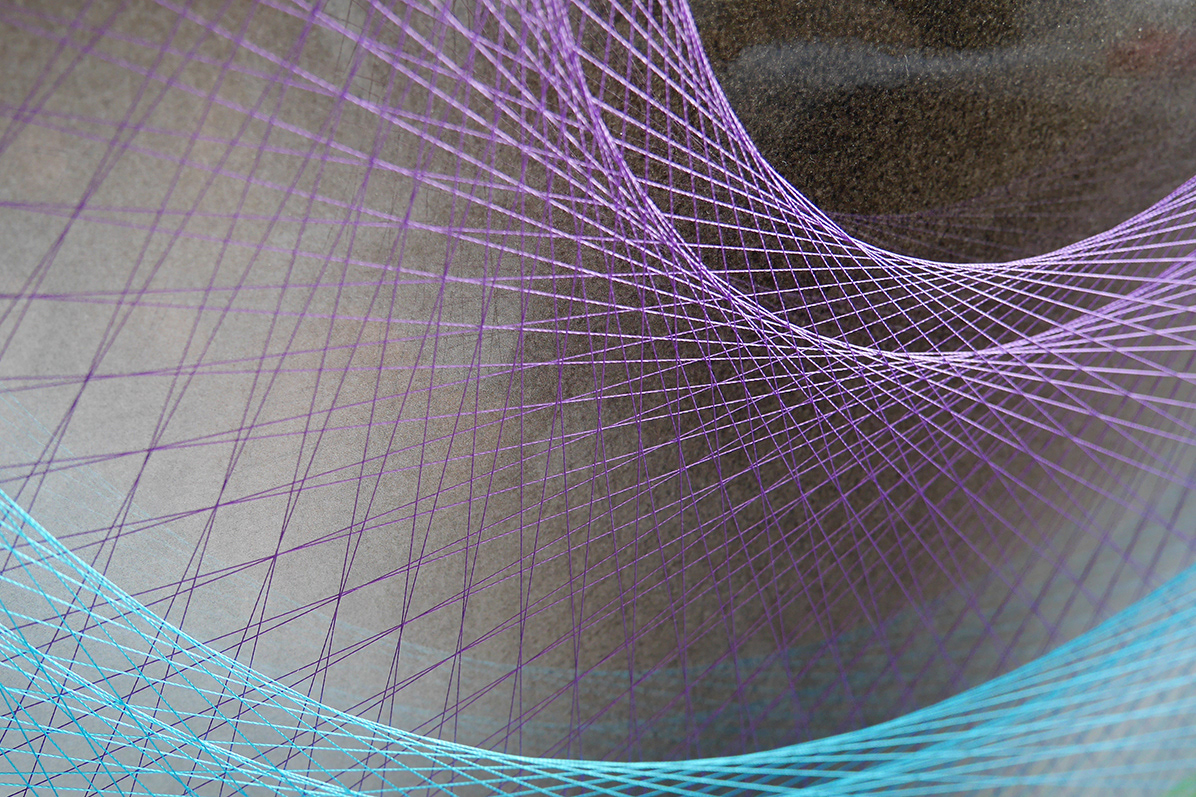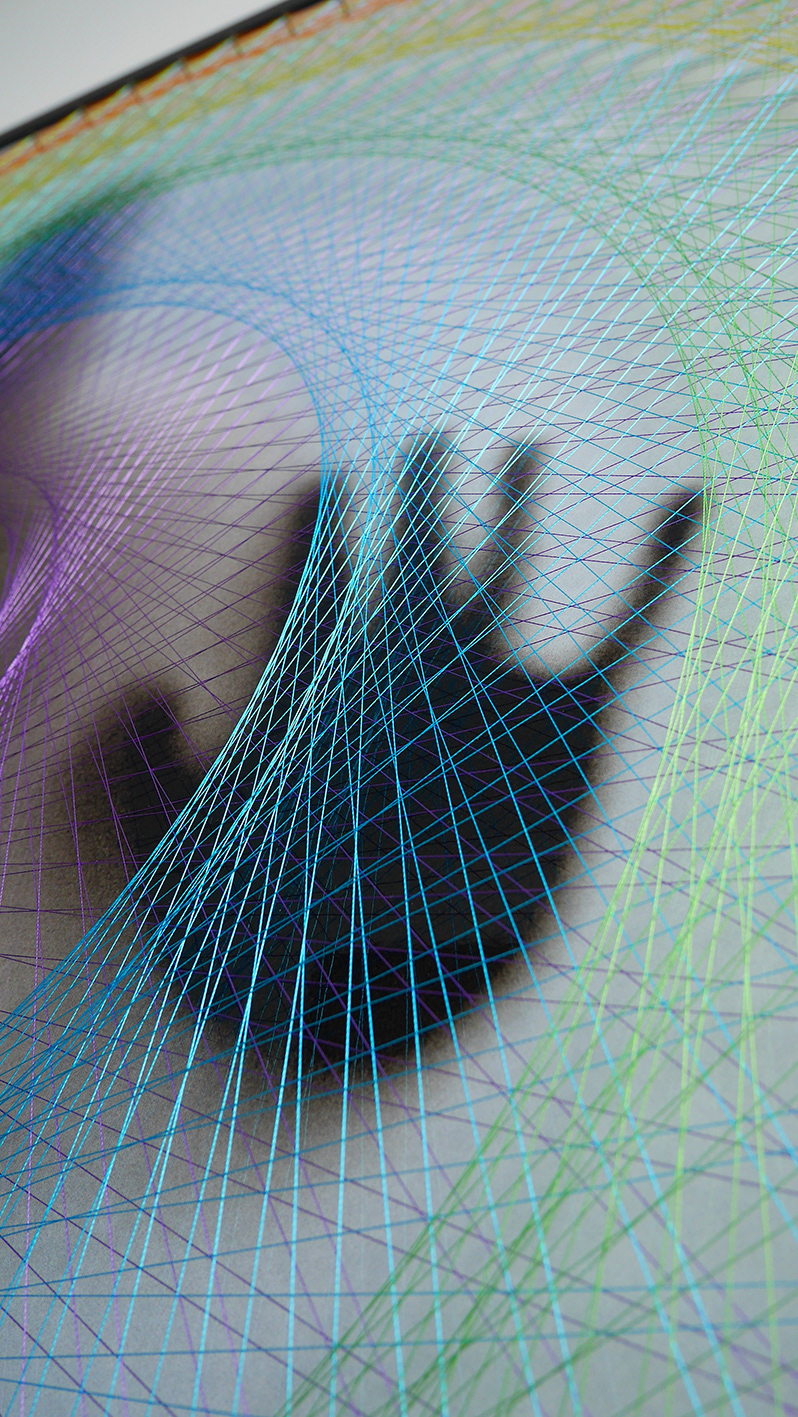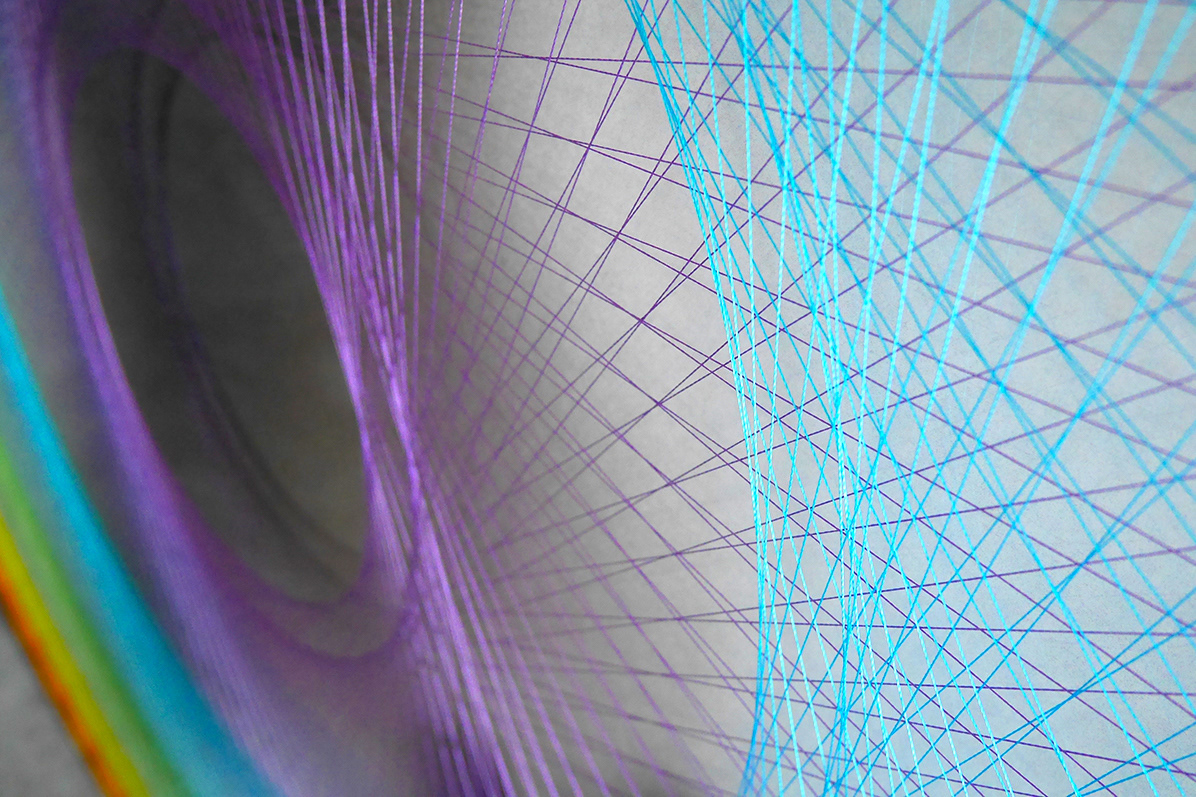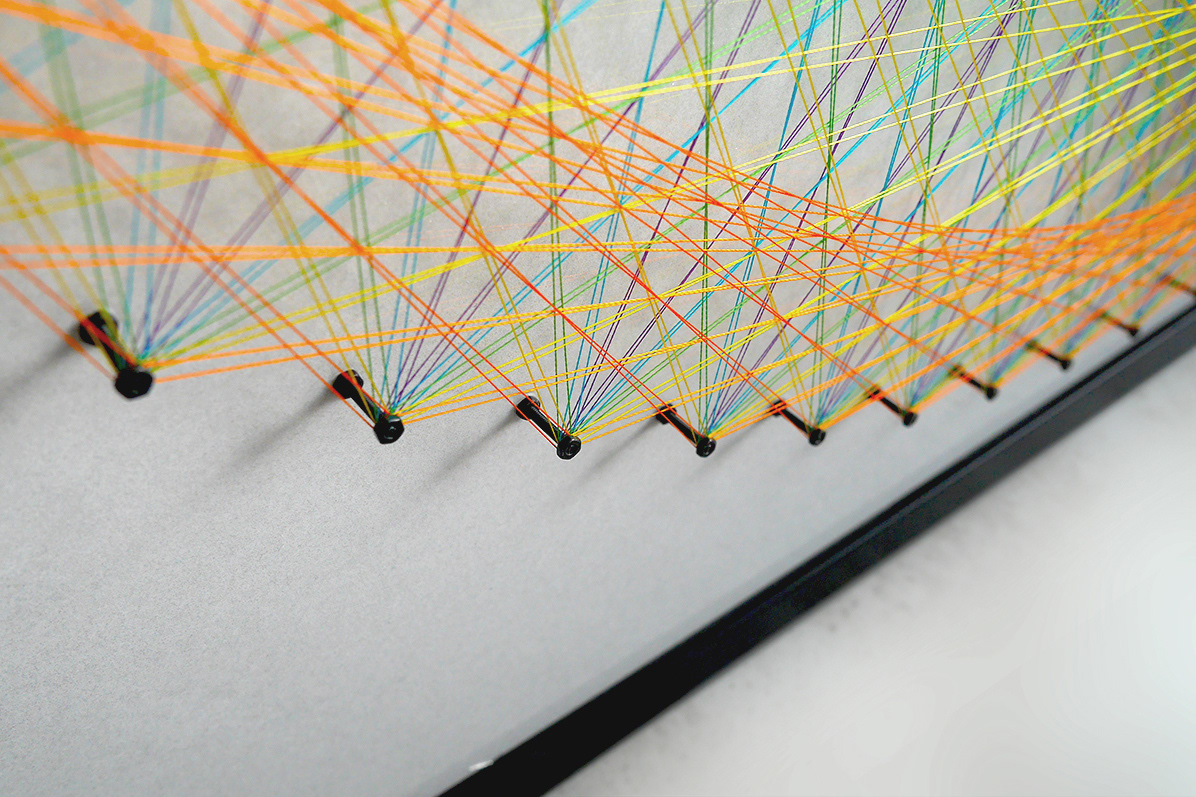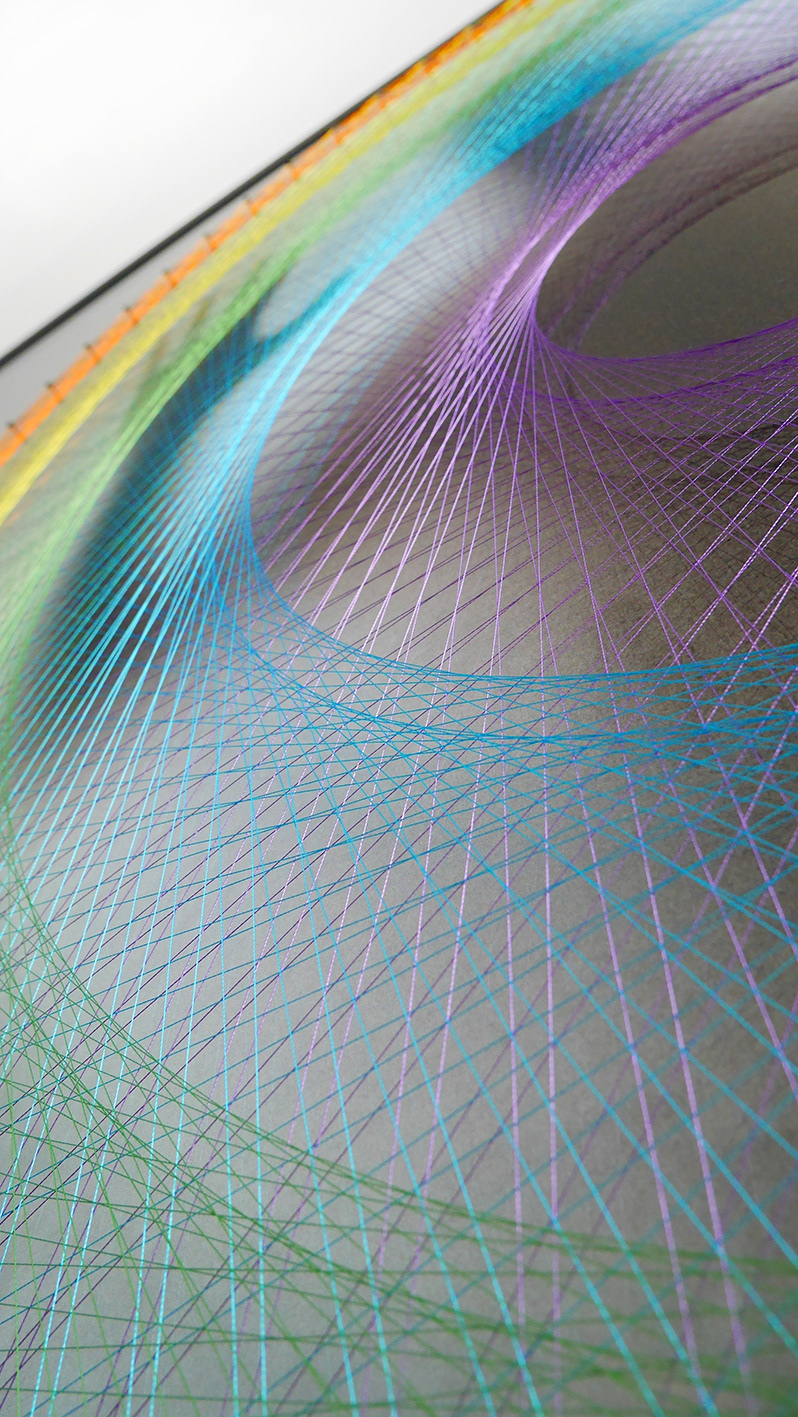 100cm x 100cm.
Black Digital print mounted on Dibond
Gloss seal mount.
Black M2 machine screws.
Black M2 machine nuts.
11 string colours.
Matt black frame.
Limited edition. 
Signed by the artist.
A personal interpretation of want and desire, highlighting the resulting inability to remain entirely satisfied and content within the present moment.