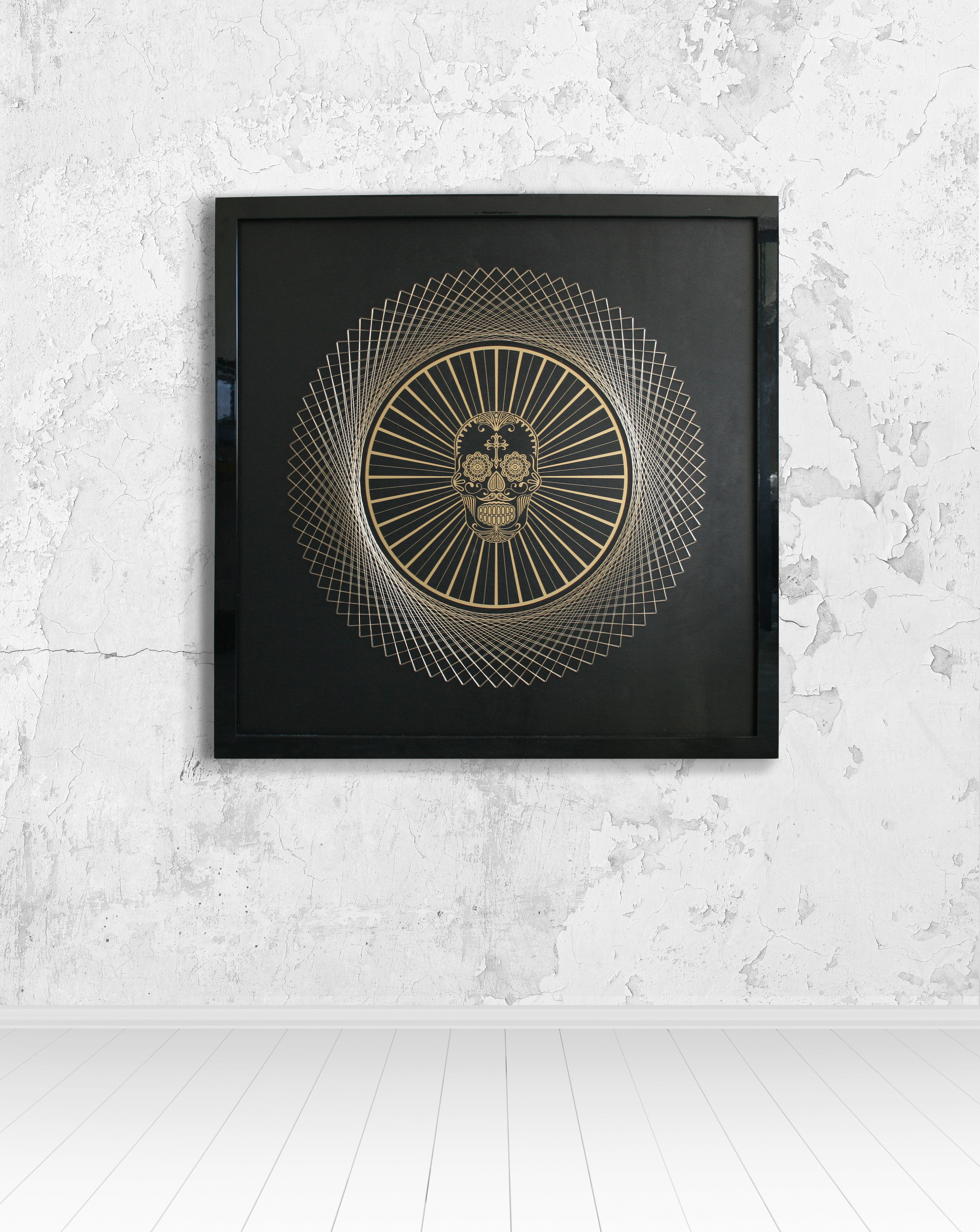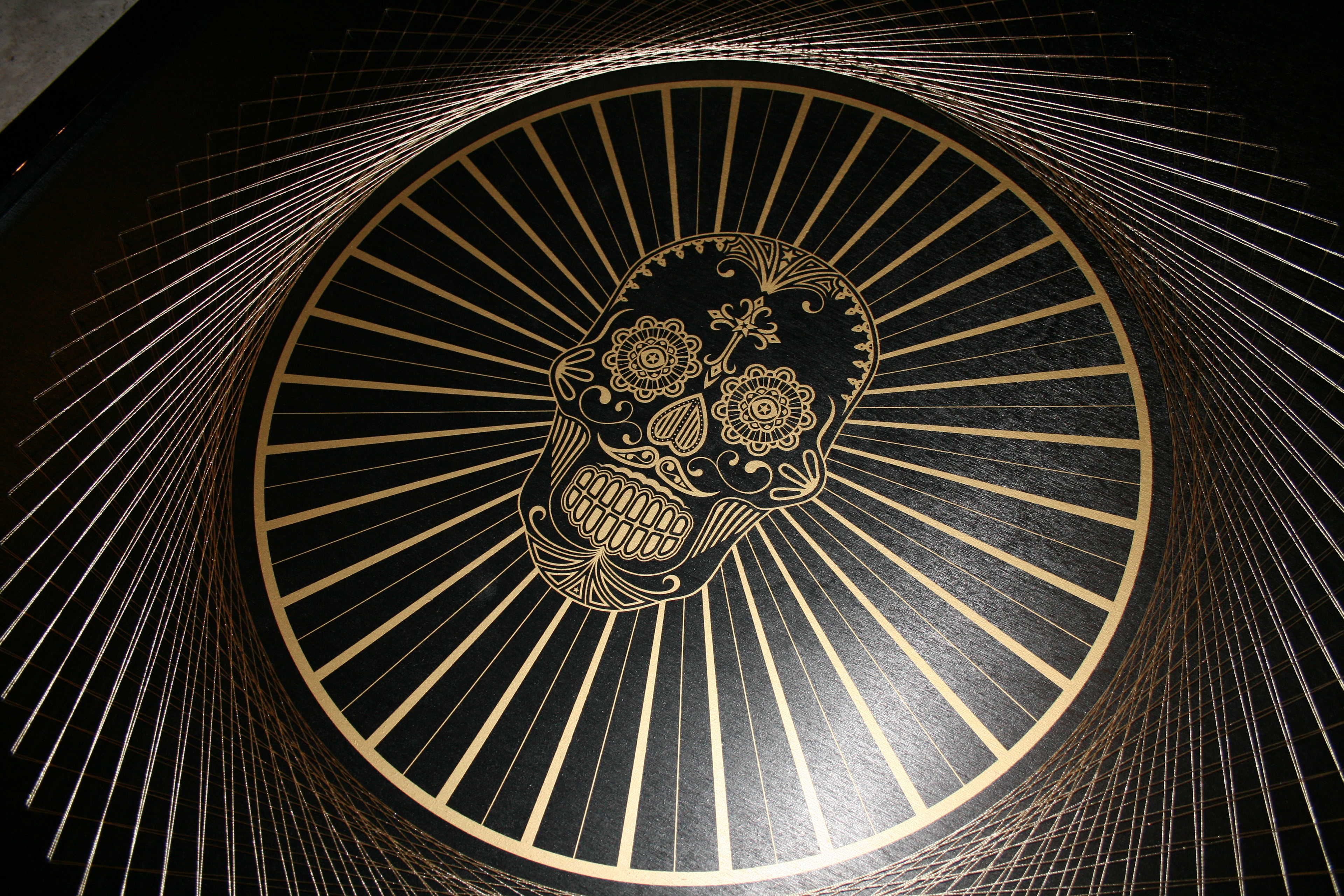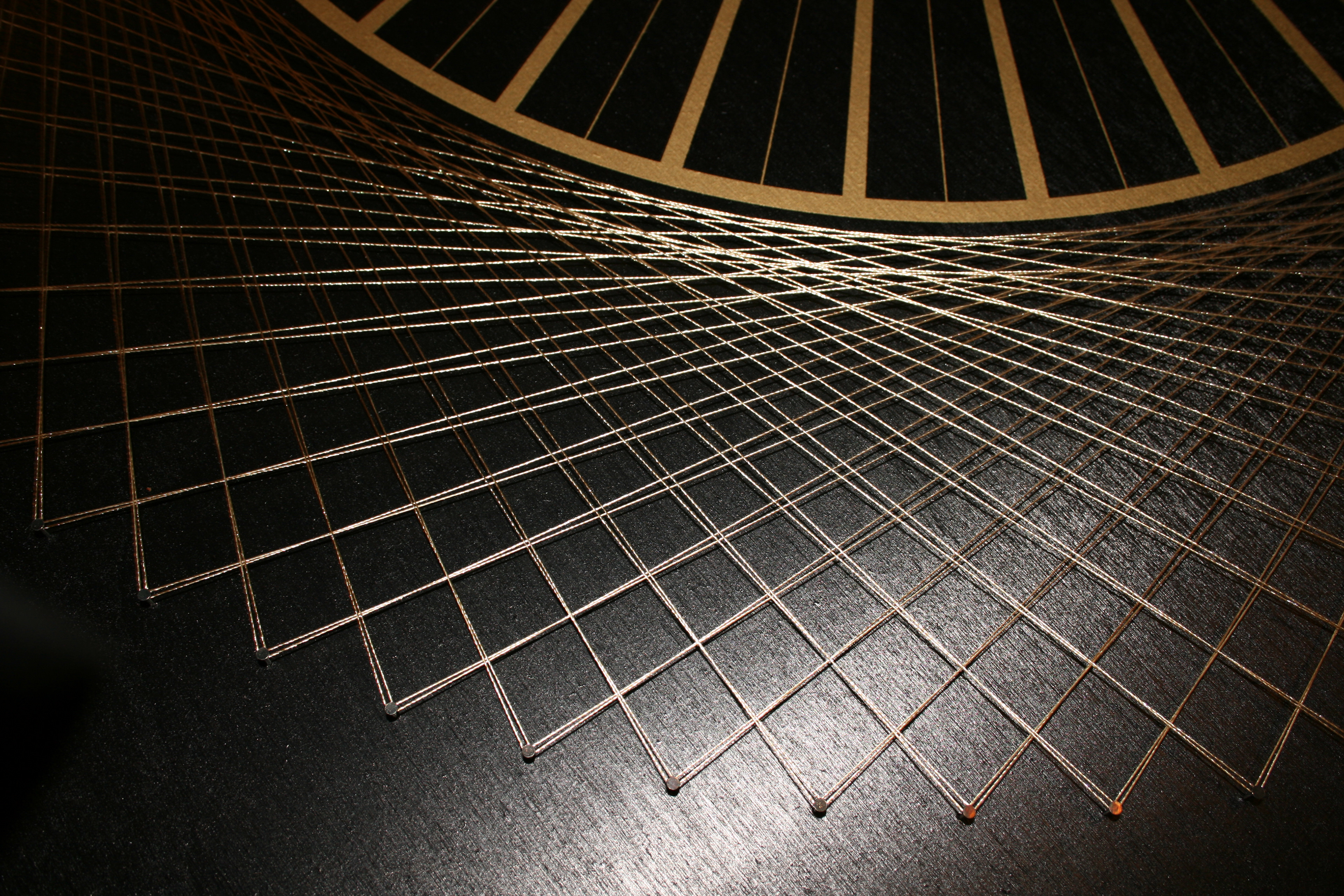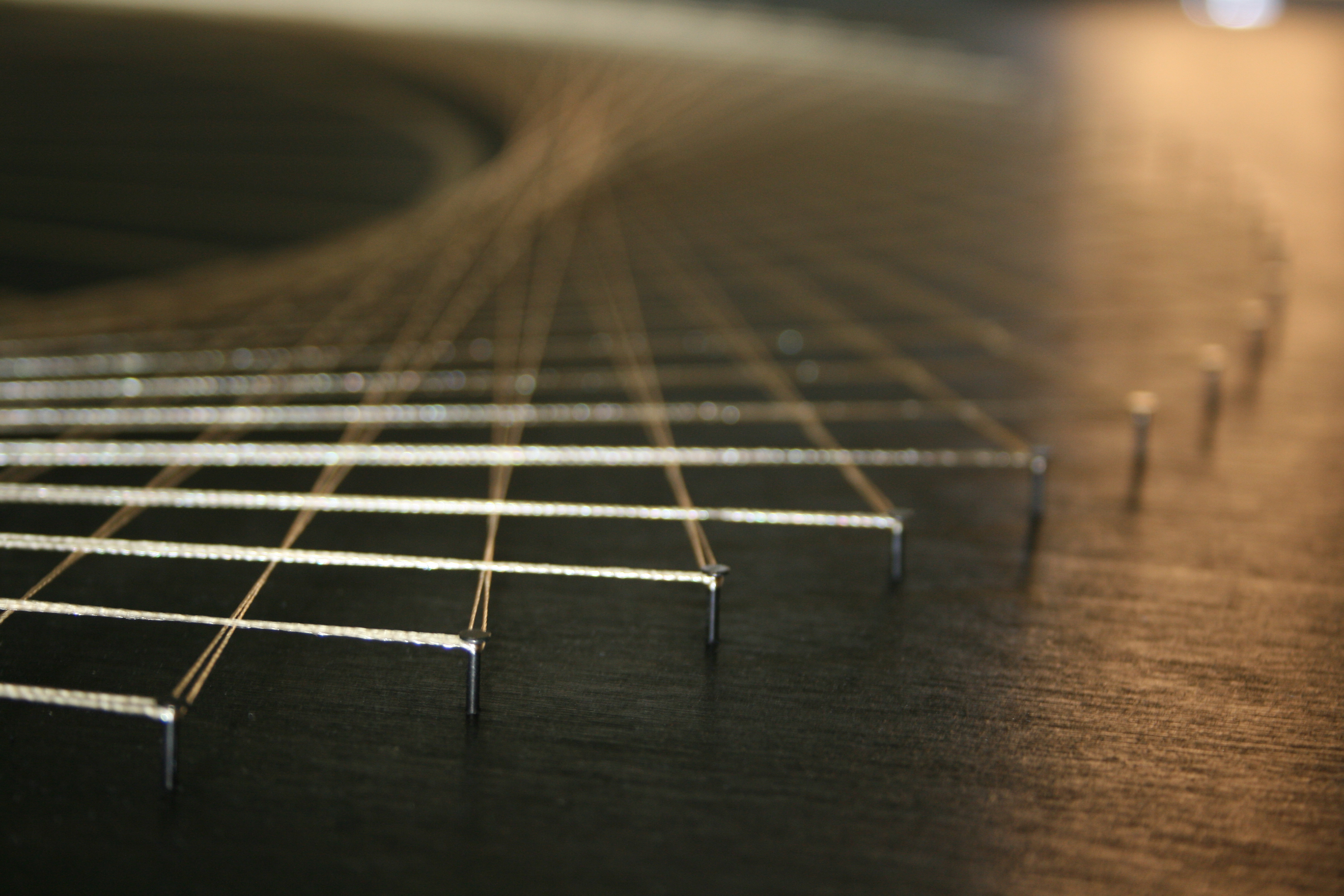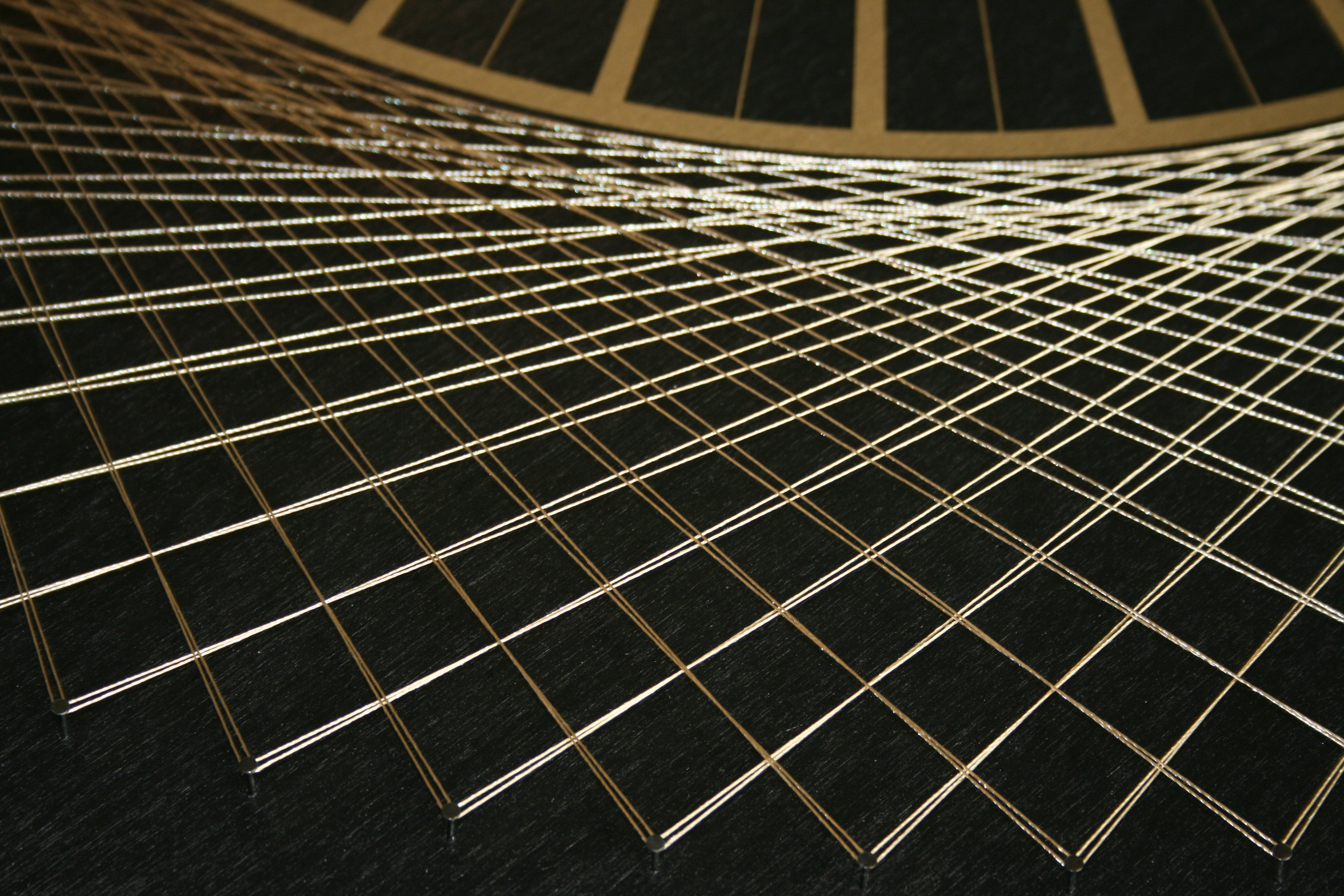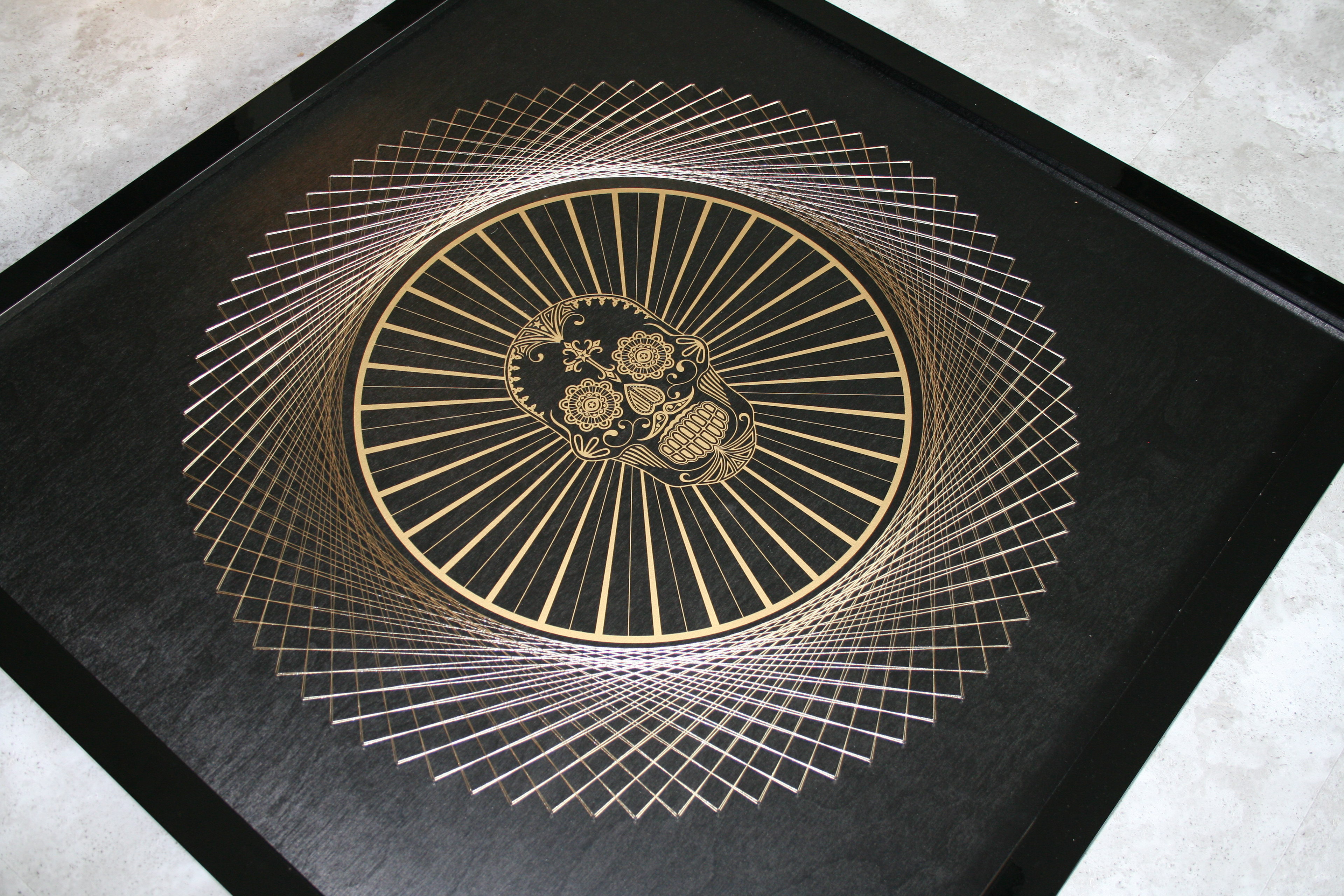 100cm x 100cm.
Black and metallic gold screen print on 6mm plywood. 
13 mm black nails.
Gold string.
High gloss black frame.

From a limited edition of 11. 
Signed and numbered by the artist.
A study of morbid curiosity. Why do we ask questions to which we may not want to know the answer?
A multi-media experimentation fusing print with string art. An exploration of geometry and symmetry's inherent beauty which form the building blocks of life. Influenced largely by the Mexican festival "Día de los Muertos" which finds beauty in the morbid and darkness of death.